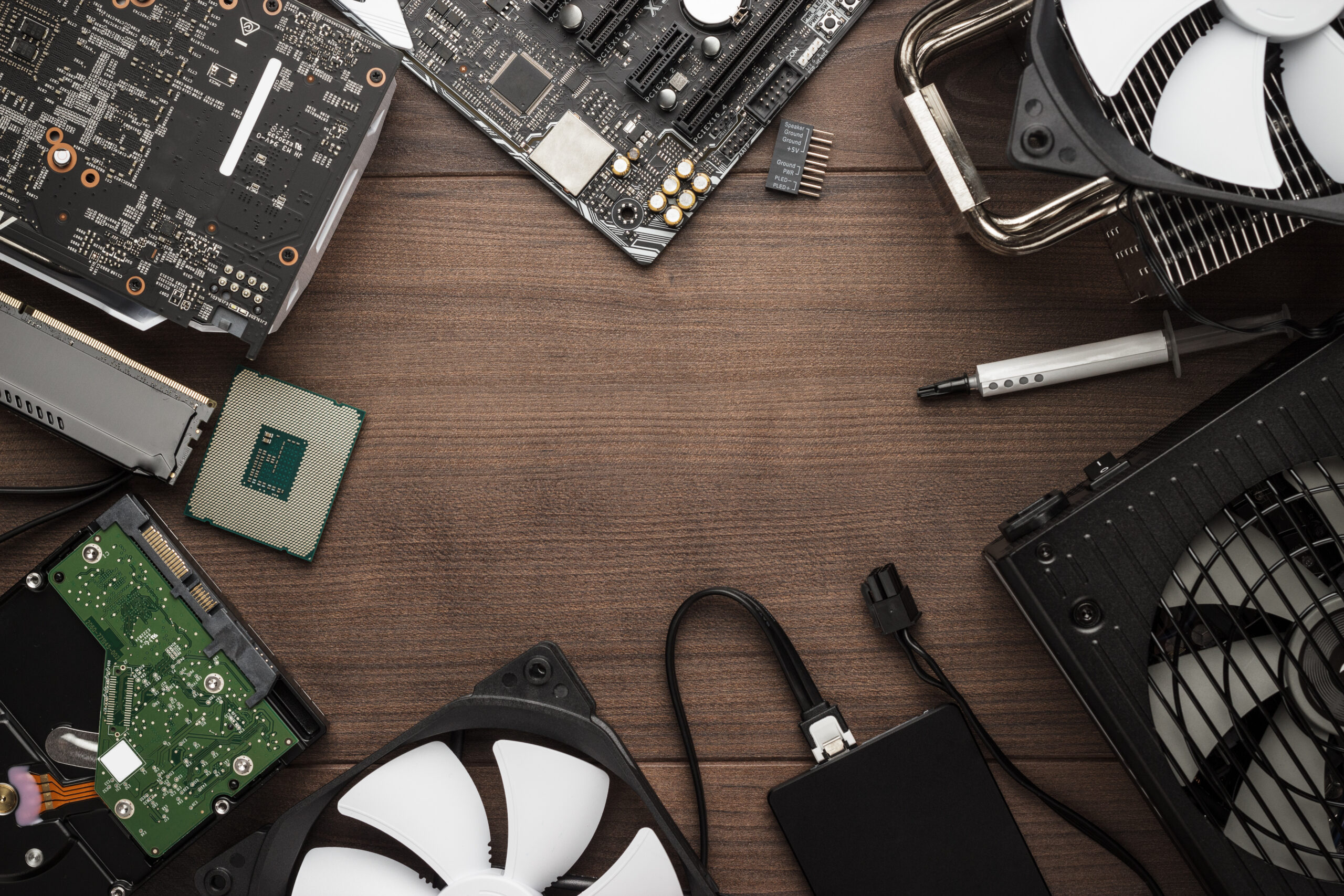 What Makes a Computer a killer Custom Gaming Computer?
First of all, a custom gaming computer is a high performance computer that can handle any task you throw at it, with ease. But these powerful computers also make a good choice for intensive applications like video editing,  and virtual reality.
That kind of performance means high speed components. Firstly, a dedicated video card is the heart of the system, providing a far superior experience than integrated graphics. Subsequently, all the other components get bumped up in a gaming PC: a powerful CPU, plenty of high-speed RAM, more (and faster) storage, ultra-fast networking, bigger fans and a high capacity power supply for all those components.
The sum of the parts for a custom gaming computer
Ultimately, custom gaming computers are the seamless blend of the various components you select. Bur we have to make sure that there are no conflicts or lags between them.
There is a wide range of video cards available for gaming PC's, so it's important to pick the right one. Everything from the resolution to textures and effects levels depends on the video card. It's always a good idea to check the requirements of your favorite video games (the manufacturers will list recommended cards).  I strongly recommend that you don't base your selection on the manufacturers minimum requirements.
What Kind of CPU Should I Look For?
While the video card is critical to gaming, the CPU is also important. Look for at least an hyperthreaded hexacore (6 cores / 12 threads) CPU that can be overclocked. Both Intel and AMD have a good selection of models.
Keep in mind that the higher end CPU"s don't come with fans. The best options is a liquid cooler with at least 2 fans. Pick the largest one that will fit in your case. 
When it comes to  the case, the old saying of go big or go home applies. You want something with ample ventilation and room to add components. You also want a case with at least a clear side panel so you can take advantage of all the RGB options available.
With the case you want a power supply (preferable modular) that will have enough power to run all of your components smoothly and consistently. To get this right you'll have to do some math. You have to take into account the consumption of the video card, CPU, motherboard, hard drive(s), and any other accessory such as RGB lights.
Commonly gaming PCs use fast RAM and lots of it. A minimum of 32GB DDR4 3200 is increasingly becoming a common choice. With the newer generation systems you can select DDR5.
Furthermore, gaming PCs can need a lot of storage capacity. Look for a configuration that combines a high speed SSD for your operating system (256GB is common) with a more conventional hard drive for storage capacity .
What About the accessories?
To make the most of your PC gaming experience, pick a monitor that will make the most of your graphic card's capabilities. Once again, we suggest starting with the recommendations of your game manufacturer. From there you might even choose to opt for the immersive experience of a curved monitor, or virtual reality. While many monitors feature built-in stereo speakers, they are often small and offer poor sound quality.
For the best result we recommend connecting your own sound system, or a headset with a boom microphone. You can also add a webcam, or buy a monitor with a built in one.
There are also a wide range of RGB equipped keyboards and mise available. The most popular keyboards are the wired mechanical ones.
Finally for the visual satisfaction, you can add RGB lights to your motherboard and case.